Alcohol is an organic substance which is the intoxicating constituent of beer, spirits,  wine and other drinks. It is usually a colourless, flammable and volatile liquid. It is derived from fermenting sugar with yeast. Fermentation is a chemical process whereby the yeast acts on the sugar in the food substance to produce alcohol. There are different types of alcohol. However,  ethyl alcohol (ethanol) is used in beverages or alcoholic drinks. The effect of alcohol on the body begins few seconds  after you take the first sip of alcohol.
Alcohol also has its positive use. Moderate consumption of alcohol has the following benefits: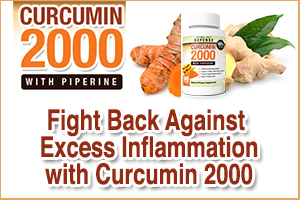 Taking alcoholic drinks ( Particularly red wine) in small amounts may reduce heart failure. Wine is rich in antioxidants which helps the body combat free radicals.

Moderate alcohol consumption can help prevent common cold

consumption of alcoholic drinks moderately also helps to reduce the chances of dementia. 

 It actually has a few nutritional benefits. Moreover, beer contains small amounts of some vitamins, minerals (iron, magnesium, phosphorus, potassium, sodium, zinc, copper, manganese, selenium, fluoride) .Meanwhile, wine has iron in it and is rich in antioxidants.
Below are the effects of alcohol on the body:
Negative effects of alcohol on the body 
1.Shrinking of the brain
:
Long term exposure to alcohol causes the frontal lobes of the brain to shrink. It causes the cells of the brain to get smaller hence, shrinking the brain. The frontal lobe area of the brain is responsible for short term memory,  emotional control and other important roles of the brain. Shrinking of this area could result in forgetfulness, emotional instability and the inability to think clearly and make decisions. Additionally, a

study
revealed that moderate alcohol consumption is associated with decreased brain volume. 
Slurred Speech 
Slurred speech is one of the first signs observed in an individual that has taken alcohol excessively. Moreover, alcohol reduces the transmission of signals between the brain and the body. Hence, production of speech, balancing and cordination of body movements becomes difficult.
Inflammatory damage
Drinking alcohol excessively can cause the digestive enzymes produced from the pancreas,  to be activated abnormally. Usually, the pancreas produces insulin and other digestive enzymes, that helps the intestines digest food substances. However, excessive intake of alcohol alters this process. The build up of these enzymes and toxins  causes inflammation of the pancreas. Inflammation of the pancreas is known as pancreatitis. Over time, this causes the pancreas to produce insufficient amount of insulin, which could lead to diabetes eventually. 
Additionally, the liver is an organ in the body that helps to break down harmful substances and detoxify toxins in the body. Alcohol is one of the harmful substances that the liver breaks down. Heavy drinking makes the liver fatty and causes thicker, fibrous tissue build up overtime. This reduces blood flow to the liver .Hence, the liver cells begin to die off. Long term intake of alcohol increases the risk for liver inflammation and liver disease. Hence, making it difficult to detoxify toxins in the body. Therefore, toxins begin to accumulate in the body,  which is life threatening. Furthermore, The body of a woman is more likely to absorb alcohol and require time to process it compared to men. Hence, women are at a higher risk of developing alcoholic liver disease compared to men. A study also showed that chronic alcohol use leads to inflammation and organ damage eventually. 
A weaker immune system
Alcohol weakens the immune system by reducing the number of white blood cells that the body should produce normally. Long term heavy drinkers are prone to several illnesses.
Long term alcohol use could also throw your hormones off balance. In women,  it can alter your menstrual cycle which could cause problems getting pregnant. In men, it can make getting an erection difficult, lower sperm count and breast development. A review study had shown the effect of alcohol on the endocrine system. 
6.Thin bones and reduced muscle mass
Excessive intake of alcohol can throw off your calcium levels. Along with the hormone changes that alcohol triggers, that can keep your body from building new bones. Hence, the bones get thinner and more fragile, a condition called osteoporosis. Alcoholic drinks also reduces blood flow to your muscles and gets in the way of the proteins that build them up.This results in lower muscle mass and less strength over time. A research study revealed the negative effects of alcohol on the bone density. 
Diarrhoea and heartburn
Alcohol irritates your small intestine and colon. Alcohol alters the normal speed that food moves through them. Hence, resulting in diarrhea. It also causes heartburn  – it relaxes the muscle that keeps acid out of your esophagus, the tube that connects your mouth and stomach. Heavy drinking also leads to bloating and gassiness.
Increased stomach acid
Alcohol irritates the lining of your stomach and increases the secretion of your digestive juices . The build up of acid and alcohol causes you to get nauseated and you may throw up eventually. Moreover, Long term heavy drinking could result in painful sores called ulcers in your stomach. 
Circulatory system
Alcoholic drinks affects your heart and lungs negatively. Heavy drinkers of alcohol have a higher risk of heart related diseases compared to non alcoholic individuals.  Alcohol causes heart muscles to droop and stretch over time. Hence, making it difficult for the heart to pump blood properly.
Furthermore, women who consume alcohol have the tendency to develop heart disease compared to men who consume alcohol. 
Circulatory system complications caused by alcohol include:
Heart disease 

Stroke 

Heart failure 

High blood pressure.
Conclusion
Alcohol should be consumed moderately. Drinking small amounts of alcohol may have positive effects on the health. However  excessive consumption of alcohol and alcohol addiction have several negative effects on both physical and mental health of the individual. Therefore, it's  best to avoid it as much as possible or taken in little amount when necessary. 
tag lifestyle exercise
(Visited 270 times, 1 visits today)