RUNNING EXERCISE
Running is a great way to stay fit and to keep a healthy lifestyle. Although indoor exercises are very important, most individuals prefer running exercises to other forms of exercise for various reasons like running helps some people think straight, clear their mind, ease of stress amongst other reasons. Many individuals are more familiar with safety tips for indoor/gym exercises compared to outdoor exercises such as running or jogging. The

tips for running exercises keeps it fun and something to always look forward to. Application of these tips also trains  us on how to run faster. The tips also enable us to run longer distances because it makes running quite easier and less boring.
Below are the tips for running exercises:
Running Exercise tips
1.Dress Comfortably
It is important to wear comfortable clothes during running exercise to aid movement. Cotton material is not ideal for runners because it absorbs sweat and causes wetness.This makes running exercise quite uncomfortable. Appropriate clothing for running includes:
Shorts (supple nylon material)

T-Shirts/Vest (Prolypopylene material)

Socks- it helps to keep the feet warm, dry, and blister-free.

Hats/Gloves- They are essential in cold conditions to keep warm.

Running shoes- Sneakers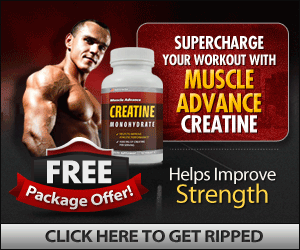 2. Always run with your phone, ID CARD, ATM, Cash
These are necessary majorly in case of an emergency. The phone can also be used to take pictures or listen to music while running to make it fun. Ensure that the music is not too loud to be aware of sound within the surrounding.
3. When running in an unsure location, ensure it is daybreak before you run.
Running in an unknown area in the dark is not safe or advisable. Safety first!
4. Ensure you always face the opposite side of traffic.
Make sure you face the opposite side of traffic when running. It keeps you aware of a coming vehicle so as to avoid road casualties.
5. Always have a target for each run.
This will help you to stay focused and to know much you have achieved for each run. Avoid setting unrealistic targets.It is alright to start with short distances, then it can be increased over time.
6. Avoid taking unnecessary items when running.
You need to be as light and free as possible to run properly.
7. Stay hydrated.
It is important to consume water and stay hydrated when running. If your running route lacks access to water, you may take your water bottle containing fluid along to keep hydrated.
8. Ensure you do dynamic stretches before running and static after.
Dynamic stretches are movements that help to warm up your body before the start of any exercise. Static stretches extend the muscles for a period of time and prevent the muscles from being overstretched.
9. Modulate your run.
Increase your pace and speed gradually. This improves oxygen use and glycogen storage in the body.
10. Maintain appropriate posture when running.
This helps to aid movement and reduce discomfort.
11. Avoid running with your facemask on.
Wearing a facemask may cause difficulty in breathing and eventually reduces the oxygen levels in the body. If there is no way to run and keep a safe distance in your location, stick to indoor exercises.
tag lifestyle exercise
(Visited 348 times, 1 visits today)